Usui Shiki Ryoho Reiki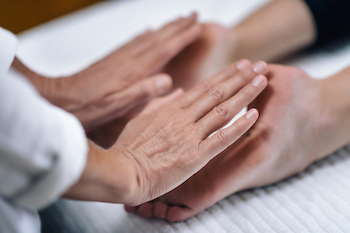 Usui System of Natural Healing, is a Japanese Healing Art. This form was founded in Japan and the basis of the practice is referred to as self-healing / self-treatment. The Japanese word 'reiki' can be translated as 'universal life energy' and the Usui System is a way of working with reiki for healing of self and others. The word healing is used in the sense of regaining harmony and wholeness. Usui Shiki Ryoho addresses the whole person on the physical, emotional, mental and spiritual levels and those that we cannot identify at the present.
"Holding the space of unlimited love, joy, peace, compassion, wisdom, abundance and even more in order to be a clear, honest channel for the Divine Universe to work through."